PRIDE NIGHT at The Prom and Sirius XM'S Seth Rudetsky with Tony Award Winner Beth Leavel  
DEAL PARK, NJ – The Axelrod Performing Arts Center is presenting New Jersey's first professional production of the laugh-out-loud musical THE PROM from May 5-21.  
A special PRIDE NIGHT cocktail reception kicks off the festivities at 6:30 PM on Friday, May 12, in conjunction with Garden State Equality.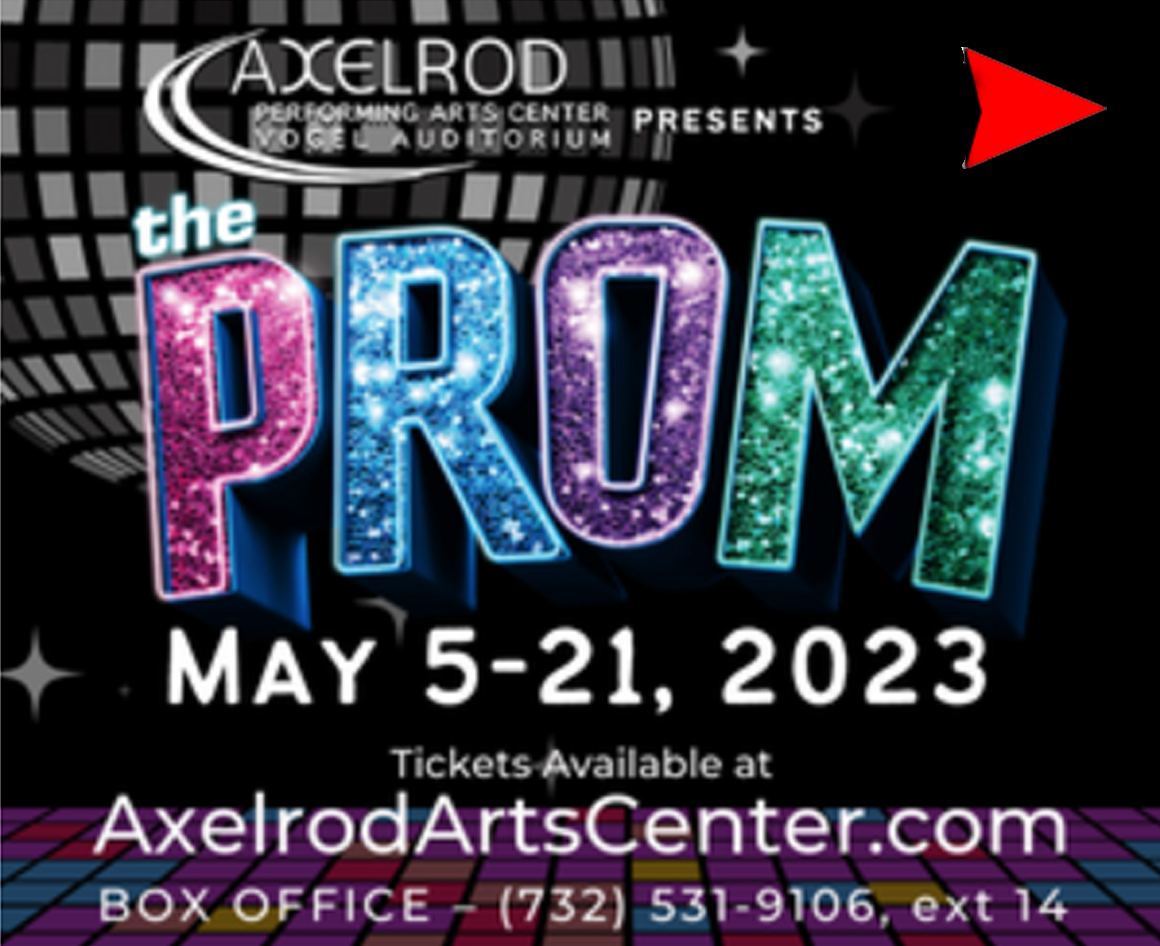 Two Broadway veterans lead this hilarious musical about the struggles of mounting a lesbian-friendly prom in the Midwest – Vicki Lewis (NewsRadio, Damn Yankees, Chicago) and John Scherer (By Jeeves, Sunset Boulevard) along with a multi-talented young cast ready to sing and dance the night away!  
 For patrons who would like to join the reception and attend the performance on May 12, use special checkout code "PRIDE" and save $23 off your tickets for PRIDE NIGHT. (Limit: 4 tickets.) The reception begins at 6:30 PM and the show starts at 7:30 PM.  
 In celebration of Jersey PRIDE weekend, Sirius XM radio host Seth Rudetsky brings his Broadway concert series to the Axelrod PAC on Saturday, June 3 at 8 PM, teaming up with Tony Award-winner Beth Leavel. (She just happened to win that award for The Prom!) 
This special concert will be filled with intimate, funny, behind-the-scenes stories mixed with incredible performances of the songs Leavel has performed on Broadway, ranging from The Prom, Mamma Mia!, 42nd Street and Young Frankenstein to the (slightly drunk) title role in The Drowsy Chaperone. You'll see why Leavel has that Tony Award!  
Seth's concerts are always one-of-a-kind because they're never fully planned in advance. Unrehearsed songs, audience questions and song suggestions often occur. Who knows what will happen at the performance you attend!  Tickets are on sale online or at the box office.  
Come celebrate with us as we wish you Happy Pride!
The Axelrod Performing Arts Center is located at 100 Grant Ave., Deal Park, NJ, just five minutes from downtown Asbury Park. Plenty of free parking. For tickets and more information, visit www.axelrodartscenter.com.