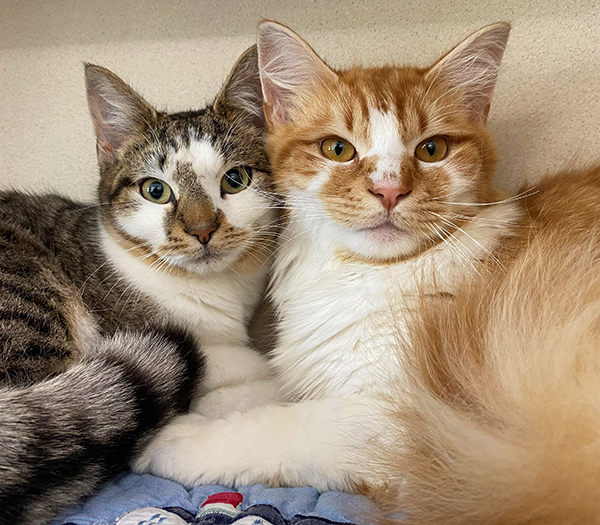 Michael & Migos:
Hello from two gents eager for a fresh start! We're 1 year old each and came from a hoarding case where we lived with tons of cats in close quarters. Is someone extra special out there for us?
We're both sweet as can be but might need a little time to get used to our future home. We love being petted and played with, and we know how to be snuggly with you and each other!
We've become inseparable since our ordeal and can't imagine life apart. Get ready to enjoy double the love and double the fun!
Verrazzano:
I'm Verrazzano, a hunky 5 ½ year-old Pitbull weighing 55 pounds. Found abandoned in the streets, I never want to be abandoned again!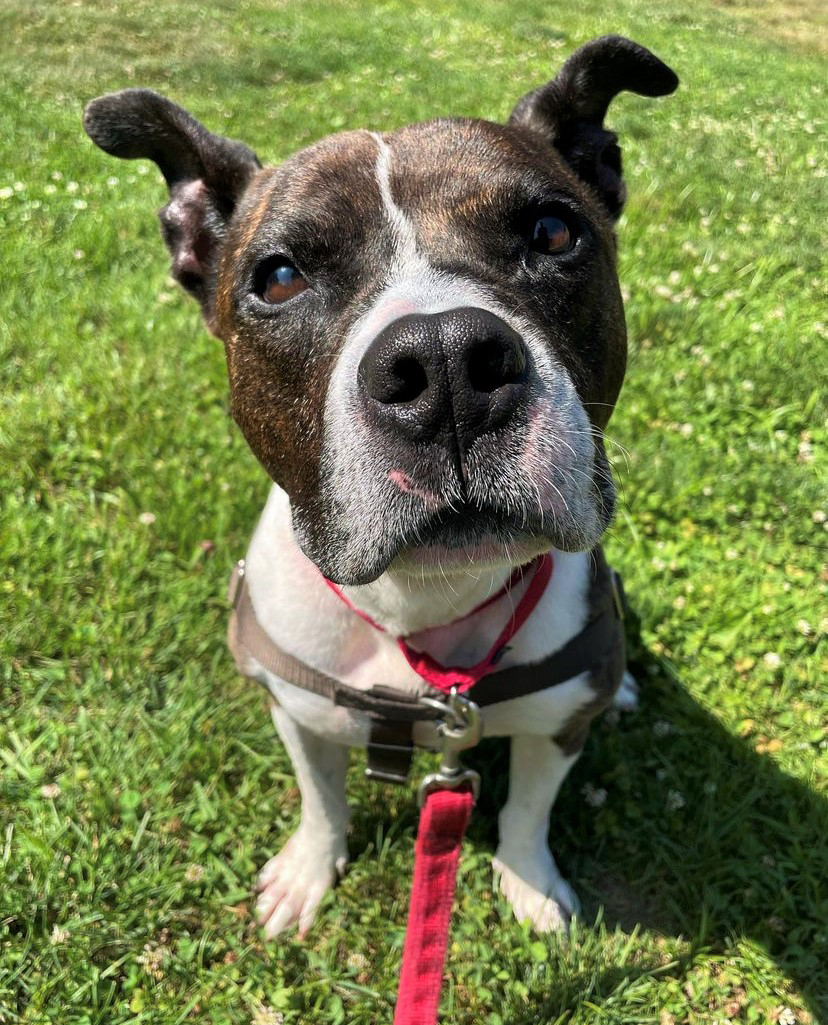 Despite my background, I remain a happy and charismatic dude. I can get bubbly and bouncy when excited, so it's best that my adopters have an active lifestyle to match my energy. I would love a life filled with leashed walks, lots of toy play, and outdoor adventures. I enjoy the company of people so much that I will turn all loose and wiggly when I'm receiving and giving attention! Get ready for the infamous "pittie lean" as I take in allllll the pets.
If you want an easy-to-please kinda guy who's ready to cross my own bridge to a forever home, you can't get better than me! The Monmouth County SPCA is open for walk-ins every day, starting at noon!
Brian Schwartz
Assistant Adoption Manager, Monmouth County SPCA
(732) 542-5962