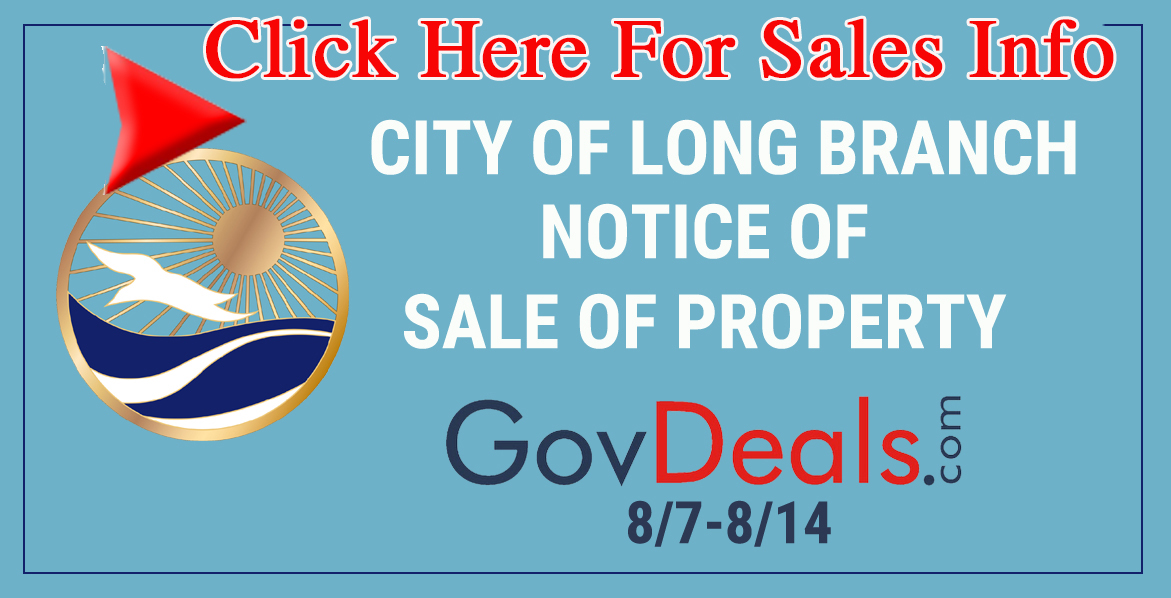 Please be advised that the City Council of the City of Long Branch, County of Monmouth, shall conduct a sale of surplus property online. The address of the auction site is govdeals.com. The surplus property is being sold in an "as-is" condition without express or implied warranties.
All bidders must pre-register with GovDeals at govdeals.com.
The successful bidder may be required to execute a hold harmless and indemnification agreement.
The City of Long Branch reserves the right to accept or reject any bids submitted.
The surplus property being sold is described in the attached images.