NEPTUNE CITY, NEW JERSEY (August 5, 2023) – Mazza Recycling, an award-winning, family-owned-and-operated company specializing in waste & recycling services, and Move For Hunger, a national hunger relief non-profit organization, teamed up to host their annual truck pull on August 5, 2023 to raise awareness of hunger and how it impacts New Jersey's communities.
The family-friendly event was held at the Mazza Recycling Center in Tinton Falls where the public could partake in a day full of festivities including food trucks, rides, games, recycling tours, and the opportunity to pull a moving truck 100 feet in the fastest time at Mazza's facility. The event helped raise over $42,000 to fight hunger in New Jersey and nationwide, which will provide more than 100,000 meals to those in need.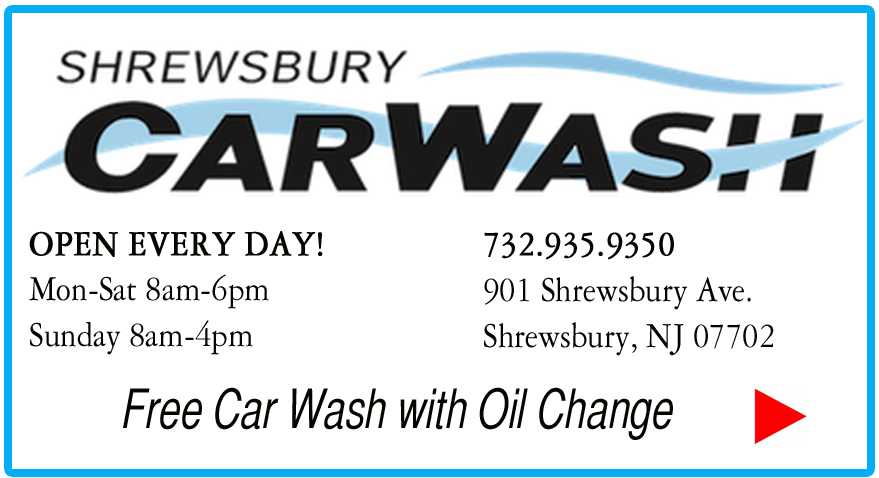 "Everything that we do across all lines of business at Mazza Recycling is driven towards cultivating a greener tomorrow for generations to come," said Jimmy Mazza, President & CEO, Mazza Recycling. "We are proud to partner with Move for Hunger and raise money for the cause of keeping unused food out of the landfill."
When participating in the signature event, the Truck Pull, teams of 8 to 10 people pull a rope attached to a truck. This year's truck sponsor was Schwartz Truck Center of Shrewsbury. This year there were 11 teams, including five teams from Mazza Recycling, a team from Eckman Recycling, a team from the Wayside Volunteer Fire Company, a team from one of our food vendors, Theo's Old-School, Year-Round BBQ, and more. First place was awarded to Voyager Trucking with a time of 21.50 seconds. Following in a close second was WM at 22.18 seconds and third place went to The Vikings (Mazza) at 22.62 seconds.
"The funds from our 2nd Annual Mazza Truck Pull will help provide more than 100,000 meals for individuals struggling with hunger. We're so grateful to the Mazza team, the incredible sponsors, and all the amazing people that made this event truly one to remember!" said Adam Lowy, Executive Director and Founder of Move For Hunger. "Congrats to our winners from Mazza, but more importantly a thank you to Mazza for being our hosts as well. It was such a great day filled with rides, laughter, and fun."
Lowy continued, "In New Jersey, over 700,000 people and 1 in 10 children don't know where their next meal is coming from. We are very appreciative of the support from an amazing partner in our local community. We had such an amazing time helping host the event and raising awareness."
Sponsors of the event included: Global Komatsu as the Glove Sponsor; Waste Management and Withum as Game sponsors; Connor, Strong, & Buckelew for sponsoring the Ice Cream Truck; Voyager Trucking and Commercial Insurance Associates for sponsoring the beer trucks; Schwartz Truck Center who provided the truck to pull; our DJ Sponsor, Eckman Group; Ride sponsors Construction Industrial Equipment Corp., Hoffman Equipment, and Blackbridge Investments; and our other supporting sponsors Van Dyk, NH Kellman, Ansell Grimm & Aaron Foundation, Littler, Pantano Nursery, Esposito Construction, Fire Rover, Larson Ford, OnTime Driving Service, Faltech Industries, Power House Signs, Bollerman, Helpsy, Comerica, and Sims Metal.
Finally, thank you to our fabulous food and beer truck vendors Fatty's Fat Snacks, Theo's Old-School Year-Round BBQ, Fizzy Bee, and Drinks with Daisy.
The event drew over 300 people to the facility, and Mazza Recycling is eager to surpass an even bigger goal next year.
About Move For Hunger
Move For Hunger, a 501(c)(3), is working to end hunger and food waste in America. 42 million Americans struggle with hunger while 35% of the food produced in this country goes to waste. By mobilizing moving companies, multifamily apartment communities, corporations, and volunteers, Move For Hunger has delivered nearly 28 million pounds of food to food banks – providing 23 million meals for those in need.
Get your company involved by registering to hold a food drive, fundraiser, or team building opportunity. Visit Move For Hunger to learn more about their work at www.moveforhunger.org
About Mazza Recycling Center
Mazza Recycling is a family-owned and operated company specializing in waste & recycling services in New Jersey. Mazza brings over 200 years of combined managerial experience in the waste management industry, and constantly strives to maintain the highest quality services, keep up with the latest industry trends and regulations, and improve the environment in its community. Mazza assures its customers cost-effective solutions that are environmentally friendly, safe, and hassle-free. The company's client-centric mentality has helped establish Mazza Recycling as one of the top waste and recycling companies in New Jersey.