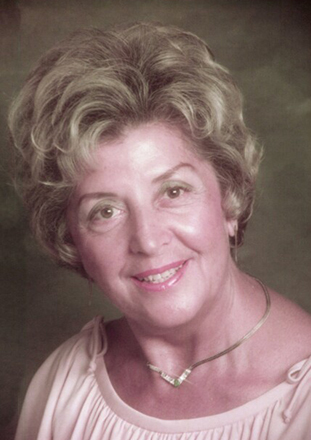 Claire Chiarella Jeffers, age 103 died peacefully on Saturday, September 16, 2023 at home. She was born in Calabria, Italy in 1920 in the village of Marcellinara. She immigrated to America at the age of four with her two sisters and her brother, Joseph Chiarella, was later born in New Jersey. Jersey City was her first residence for 24 years. She moved to Long Branch in 1948 and settled in Oakhurst in 1957. Her fond memories of Jersey City include her many years as a choir member at Holy Rosary Church and the circle of childhood "girlfriends" she enjoyed and whose friendships she has cherished for over 80 years.
When in Long Branch, Claire grasped the opportunity to work at Fort Monmouth by attending a correspondence school and was then employed at the Fort as a Secretary for 25 years in the Research and Development Department, retiring in 1980. She joined the choir of the Star of the Sea Church in Long Branch, the St. Mary's Church choir in Deal, and then became a member of the Sweet Adeline's Chorus, traveling and singing that Barbershop harmony which gave her great joy.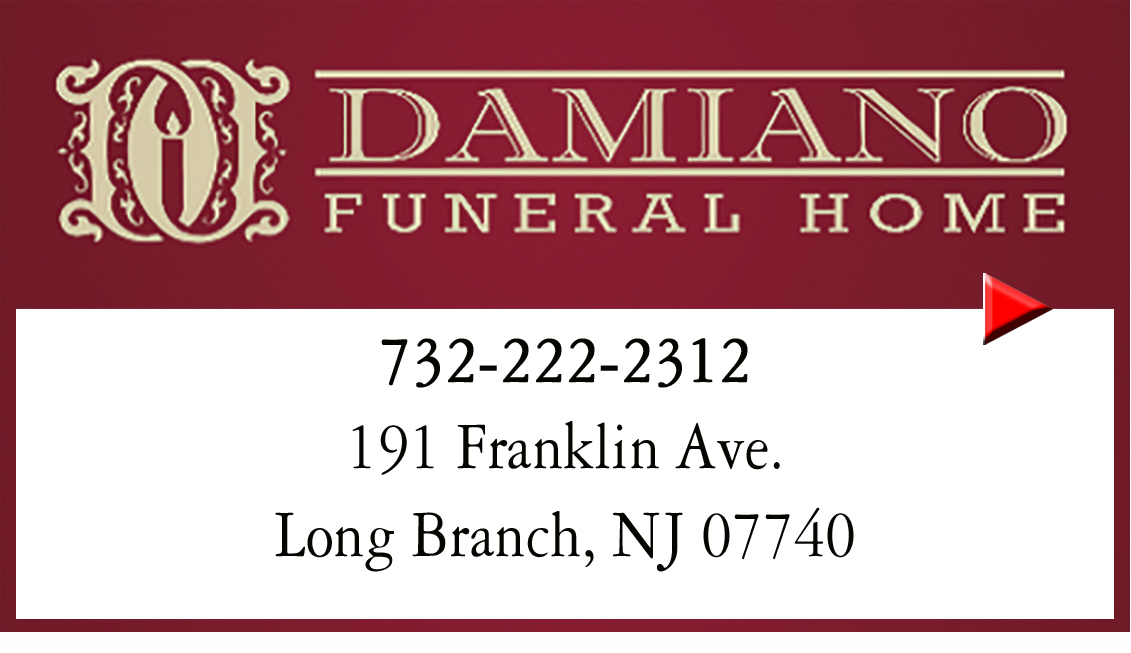 In 1975 Claire met and married the true love of her life, Ralph (Jeff) Jeffers. Jeff was, as she was quick to admit, the biggest blessing of her life. Jeff was a Pearl Harbor survivor and together they attended the Pearl Harbor reunions in Hawaii every five years. With Jeff by her side, she pursued her passions for traveling, singing, "show bizz" and telling jokes. Together, she and Jeff enjoyed the deep love of her nine nieces and nephews, whom she considered the second biggest blessing of her life, Joseph (Buddy) Cieri, George Cieri, Joseph, Pat (Junior) and Bobby Conte and David, Maria, Bernadette and Joseph Chiarella. She boastfully claimed them as "her own". Her marriage to Jeff also brought into her life 5 stepchildren with whom she has many fond memories. She was also proud to be the Godmother to Rachel Aretino, Joseph Cieri, Jr., Maria Chiarella and Trevor Kraeutler.
Claire was predeceased by her loving husband, Ralph (Jeff) Jeffers, her parents, Maria and Joseph Chiarella, her sister Frances and her husband Angelo Cieri, her sister Jean and her husband Pat Conte, her brother Joseph Chiarella and his wife Netta, her nephews Joseph (Buddy) Cieri and Joseph Conte and her grandnephews, Brian Cieri and Kevin Cieri.
She is survived by her brother Joseph's children and their spouses, David Chiarella (Peggy), Maria Weisman (Elliot), Bernadette Calver (Kevin) and Joseph Chiarella (Camille); her sister Frances's son George Cieri (Mary) and her sister Jean's children, Pat Conte Jr. (Diane), Bobby Conte (Julie), her nieces, Mary Cieri, Phyllis Cieri and Patty Conte and many grand nieces and nephews.
Visitation will be held on Monday, September 25 from 9 to 11 am at the Damiano Funeral Home, 191 Franklin Avenue in Long Branch followed by a 12 pm Mass at the Church of St. Anselm in Wayside. In lieu of flowers, donations may be made to St. Jude Children's Research Hospital, 501 St. Jude Place, Memphis TN 38105, Web: http://www.stjude.org/.The family invites you to leave a letter of condolence by selecting the Tribute/Guestbook link.
To send flowers to the family or plant a tree in memory of Claire Chiarella Jeffers, please visit our floral store.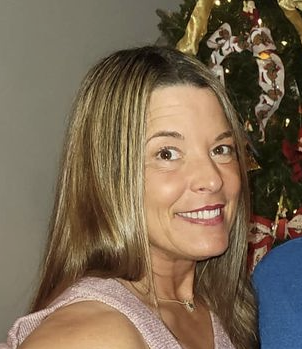 Laurie Kathryn Procopio, 50, of Tinton Falls, passed away on Sunday, September 3rd, 2023.
Laurie was raised in Oakhurst and West Long Branch, and leaves behind a legacy of love, devotion, and unwavering support that will forever be etched in the hearts of those who knew her.
Laurie attended Shore Regional and Long Branch High Schools and graduated from Long Branch High School in 1991. She continued her education at Stockton University, where she earned a Bachelor of Science degree in Community Health Education.
Laurie's career was a testament to her compassion and dedication. She devoted years of valuable service to the American Red Cross and The ARC of Monmouth in Red Bank. In recent years, she supported her fiancé as an office manager for A Bruno Landscape & Design.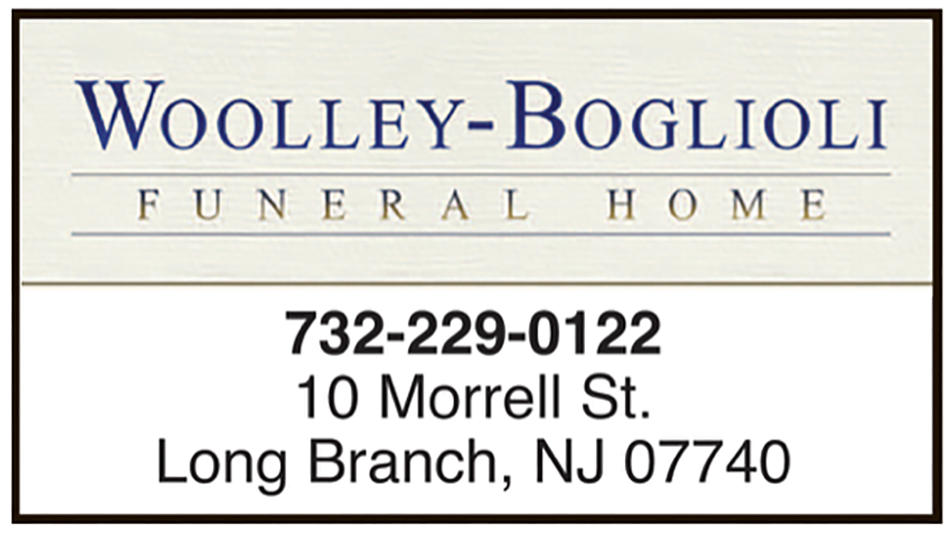 Laurie loved the outdoors. She lovingly tended to her garden and her cherished pond, creating an oasis of beauty and tranquility. She loved to cook remarkable meals and desserts. She took loving care of her and Glen's dogs, the "babies," Bruno and Rocco. Laurie's artistic soul found expression in the form of poetry, painting statues for her garden, and her adventures, including traveling with her fiancé. To her friends, Laurie was steadfast in her support, and always willing to help. However, her most treasured moments were those spent with her family.
Laurie is survived by her mother, Lyn Procopio, her father, Victor Procopio, and his partner, Colette Tabor, her fiancé, Glen Olivadoti, her older sister, Mindy, and her husband, Paul Buckley, her younger sister, Jennifer, and her husband, Eric Maddock, as well as her niece and nephews: Lily, Paul, and Pearce Buckley, and Ethan and Evan Maddock. Laurie's memory will forever resonate in the hearts of her aunts: Lisa Boyd, Lyn Moffitt, Pattie Paramito, Lynda Lafair, and Arleen Moffitt, her uncles: Brian Moffitt and Steve Boyd, and her numerous beloved cousins.  Laurie is reunited with her cherished grandparents, John and Virginia Procopio and Harry and Kathryn Moffitt. Her life was a testament to love, kindness, and devotion, and she will be deeply missed by all who had the privilege of knowing her.
A memorial gathering will take place at the Woolley-Boglioli Funeral Home, 10 Morrell Street, Long Branch on Saturday, September 9th,  2023 from 12pm – 2pm. For messages of condolence, or to share a favorite memory of Laurie, please visit her page of tribute at www.WoolleyBoglioli.com.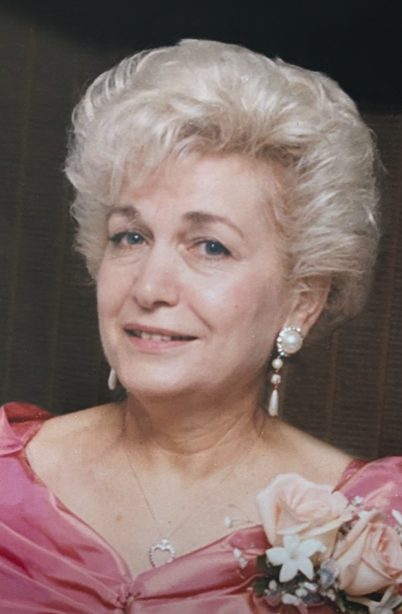 Carmina Lusardi, 84, of Oakhurst, passed away peacefully on Saturday, September 9, 2023, surrounded by family. Born on February 8, 1939, in the picturesque town of Castelvecchio Subequo, nestled in the Abruzzo region of Italy, she later immigrated to the United States as a teenager.
Carmina is survived by her loving children: Carol Estock Howe of Sunrise, FL; John Estock of Tamarac, FL; Dominic Lusardi and his wife, Tara, of Oakhurst, NJ; Daniel Lusardi of Pompano Beach, FL; Lisa Haberstroh of Oakhurst, NJ; and Mary Knox of Savannah, GA.
Her legacy lives on through her twelve cherished grandchildren: Jesse Lusardi, Terence Natale, Robert, Neil & Michael Malinconico, Nick & Chris Haberstroh, Andrew & Dylan Howe, Danny & Michelle Estock, and Sophia Lusardi. Carmina was also blessed with ten great-grandchildren.
Carmina is reunited in eternal peace with her beloved husband, Daniel Lusardi, her daughter and son-in-law, Debra & Robert Malinconico, her parents, Domenico & Domenica Blancodini, her mother-in-law, Elizabeth Lusardi, her sister, Pia Blancodini, her brother, Bernardino Blancodini, and her brother-in-laws, Giovanni Arrotini & Santino Silveri.
She is survived by her sister, Concetta Blancodini, sister-in-law, Laura Olivieri Blancodini both of Castelvecchio Subequo, numerous nieces, nephews, and countless friends whose lives she touched with her warmth and kindness.
Carmina was the epitome of the American Dream. She worked hard and put herself through Beauty School, eventually opening her own salon, Carmina's of Broadway, in West Long Branch. Here she made many lifelong friends.
Carmina was a devout Catholic, and an active member of Holy Trinity Church in Long Branch, NJ. Here she found strength and solace in her faith and made many great friends. She was a member of the Rosarian Society and volunteered at many church functions.
One of Carmina's favorite pastimes was tending to her garden. She would spend hours working on it, and it would bring her great joy to prepare meals with the bountiful items she grew. She took great pride in her fig trees and would pick them for family and friends.
Carmina Lusardi will be remembered for her unwavering love for her family and dear friends, her radiant smile, and her indomitable spirit. Her legacy will continue to live on in the hearts of all those who were fortunate enough to know her.
Visitation was at the Fiore Funeral Home, 236 Monmouth Road, Oakhurst , Ocean Township.. Entombment will be at a later date.
Rose Marie A. Caprioni, affectionately known as Rosie or RoRo, passed away peacefully at her home, surrounded by loved ones, on August 25, 2023, at the age of 86. She was born on January 16, 1937, in Long Branch, NJ, to the late John and Rose (Abbatemarco) Marks.
Rose was a loving and devoted mother, grandmother, aunt, and friend to all whose lives she touched. She was selfless and generous, yet incredibly strong. Her family meant everything to her, and she cherished the time spent with her loved ones.
Rose is survived by her son, Frank J. Caprioni, Jr., and his wife Laura; her daughters, Lisa Caprioni, Lori Benedetti and Michal, Lynn Smola and Jerry; her beloved grandchildren, Frank and Maxine Caprioni, Tara James, Marisa and Gina Benedetti, and Sophia, Cecilia, and Olivia Smola. She also leaves behind two great-grandchildren, Elijah and Olena Caprioni, her dear in-laws, Annette Marks, Rita Shotwell and John Emanuello, and her many nieces and nephews.  Rose was preceded in death by her beloved husband, Frank J. Caprioni and her brothers, Michael, Chubby, and John.
Rose attended Our Lady Star of the Sea for her primary education and graduated from Red Bank Catholic High School, where she met her loving husband, Frank, as he was Captain of the football team and she was a cheerleader.  She then embarked on a successful career at Fort Monmouth Military Base, where she worked as a Military Personnel Specialist for over 35 years.
A woman of faith, Rose was a member of Christ The King Church in Long Branch, NJ, where she found solace and community.  She also attended and volunteered for many years at St. Jerome's Parish in West Long Branch, where all of her children attended grade school.
Rose and Frank welcomed everyone into their home, where Rose enjoyed indulging her loved ones with her famous meatballs and stuffed artichokes. They also loved to dance, and often cleared the floor, where everyone would watch in awe. In her spare time, Rose found joy in the simple pleasures of life, such as playing bingo, watching her favorite game or crime shows on TV while ironing or observing the neighborhood from her bay window.  Rose was the ultimate "super fan" and never missed a game where her kids or grandkids were playing, or where her daughter Lisa was coaching. She could always be spotted in the stands, wearing her cute little track suits, cheering on her loved ones. She was also an avid supporter of UConn Women's Basketball and The Yankees. Rose loved spending time with her granddaughters, often treating them to meals or joining them for a mani/pedi. Her granddaughters loved to spend a day at the beach with their Nanny, where she would stand guard at the ocean's edge while they swam, and then treat them to Italian ices at The Lighthouse.
In lieu of flowers, memorial donations may be made to Alzheimer's New Jersey, 425 Eagle Rock Avenue, Suite 203, Roseland NJ 07068 Web: http://www.alznj.org. The family invites you to leave a letter of condolence by selecting the Tribute/Guestbook link
To send flowers to the family or plant a tree in memory of Rose Marie A. Caprioni, please visit Damiano floral store.
Mary Loretta Gibson, beloved mother, grandmother, great grandmother, sister, and aunt unexpectedly passed away on August 29, 2023.  Mary was born in Long Branch on September 5, 1956, to the late James and Nancy Gibson.  She attended the Long Branch school system and lived in Long Branch and Eatontown all her life.
Mary worked at DuPont most of her career.
Mary started to show her caring heart as a teenager and this continued until she transitioned to be with the Lord.  Mary was the second oldest daughter in the family and once she started working she would share whatever she had with her other siblings, nieces and nephews while raising her only child, her beloved Ayana as a single parent. Mary was like a second mother to her siblings, nieces, and nephews.
Mary taught her daughter Ayana to respect others, the value of hard work and to be independent.  When her grandchildren Nasyrah and Sydir were born she enjoyed spending quality time with them.
When the family matriarch became disabled, Mary took a leave of absence from work and moved back into the family home to care for her beloved mother; the two of them had often done things together. Mary accompanied mom when she wanted to visit relatives in South Carolina, and they loved going to flea markets together.
When her great granddaughter Synilah was born she retired early from DuPont to help with her care, and subsequently the care of her great grandson Major.
In the past few years, Mary often visited her brother Larry in South Carolina to make sure he was doing well. Mary did all these things because of her loving and caring heart. She was selfless.
Mary had a passion for cooking and was the first one in the family to experiment with cooking a variety of dishes. She was an excellent cook and especially loved cooking for the holidays. At family barbeques her specialty was baked beans among other dishes. Mary enjoyed sitting in the backyard talking with family and friends.
Mary loved to dance and have a fun time; she enjoyed attending the Oldies but Goodies Dance twice a year as well as other dances.  She liked to watch football and tennis.
Mary often went to New York with her sister Angela to walk around and eat at restaurants. She had an infectious smile and a good soul.
Mary is preceded in death by her parents James and Nancy Gibson and her brothers, Randy and Ronald.
Mary is survived by her daughter Ayana Gibson; granddaughter Nasyrah Gibson; grandson Sydir Gibson; great granddaugher Synilah Gibson-Dudley and great grandson Major Hart; five brothers James, Douglas, Larry, Robert, and Donald; six sisters Jessie, Theresa, Peggy, Angela, Patricia and Monica; her best friend Brenda Durant. Mary is also mourned by her many nieces and nephews which consists of three generations, as well as her aunts, uncles, cousins and friends.
The family and friends will forever cherish Mary's memory.
VISITATION- Saturday 9-16-2023, New Hope Church of God, 206 Garfield Ave., Long Branch, NJ 07740, 11:00 AM-12:00 PM
FUNERAL SERVICE – Saturday 9-16-2023, 
New Hope Church of God, 
12:00 PM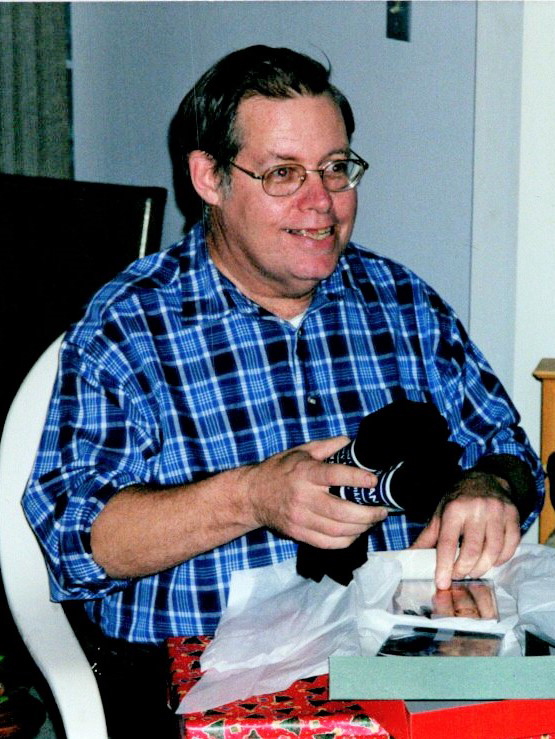 John "Jack" Campion, 75, of Long Branch, died on Monday, September 4. He was born in the Bronx to the late Sarah and John J. Campion and raised in West Long Branch. Jack graduated from Shore Regional High School and shortly after, served his country honorably in the US Army. He served two tours during the Vietnam War. He continued his loyalty by serving in the US Army Reserves for several years. Jack worked for National Produce, and later Monmouth College. He was a proud member of the Long Branch Fire Department, serving the Neptune Hose Company for many years. Jack was also a member of the Elks Lodge #742, the VFW, and the Tenants Association in Gregory School Apartments. He will be remembered for his big heart and his willingness to help anyone that needed it. Jack is predeceased by his parents. Surviving is his sister, Denise Minton, his niece Stacey Minton, and many loving cousins. Visitation will take place on Thursday, September 7 from 3pm – 7pm at Woolley-Boglioli Funeral Home, 10 Morrell Street, Long Branch, with a funeral home service being offered at 6pm. Burial will be Friday, September 8 at 10:30am at Brigadier General William C. Doyle Veterans Memorial Cemetery, Wrightstown. In lieu of traditional remembrances, Jack's family asks with gratitude that donations in his name be made to the Pancreatic Cancer Action Network (www.pancan.org) For messages of condolence, or to share a favorite memory of Jack, please visit his page of tribute at www.WoolleyBoglioli.com