By Walter J. O'Neill, Jr.
On October 20, the Blue Devils of Shore Regional traveled to Holmdel and faced the Hornets in the last regular season Constitution divisional football game. It didn't go well for Shore as they were dominated and shutout 39-0 by the host Hornets.
 Holmdel finished the regular season with a perfect 8-0 overall record and 5-0 in division action, which is a remarkable turnaround as they finished last season 1-8 overall and winless in the Independence Division. Holmdel also closed out this season with six consecutive shutouts.
They opened 2023 with a 42-6 victory over Toms River South. That was followed by a 20-14 win over St. John Vianney, and those were the last points the Hornets allowed this season. Their six  shutouts started with a 36-0 win over Asbury Park, 23-0 over Manasquan, 31-0 over Freehold Borough, 39-0 over Ocean Township, 35-0 over Raritan and then closing with the 35-0 on Shore Regional. They have scored 265 points and only allowed 20 in 2023.
Shore Regional started this season a few weeks later than other Shore Conference teams, as a majority of the Blue Devils were sick during the preseason. They had only two weeks to prepare for Manasquan, who were their first opponents this year. Shore lost that game in the closing minutes, 14-7.
 The Devils then went on a winning streak beating Kipp Academy 48-18, 17-0 over Ocean Township, 26-18 win against Asbury Park, and a 35-14 victory at Manchester High School. St. John Vianney was the next opponent who beat the Devils 21-6. Shore rebounded with a 28-0 win at Monmouth Regional and suffered the third loss in Holmdel.
The start of the game on Friday night in Holmdel was a cold rainy mess. Shore started on offense and just a few plays into it, fumbled the ball which Holmdel recovered and scored on a  converted two-point play, and were up 8-0 with 8:02 to play in the first quarter.
 Holmdel added to their lead with 5:05 left in the first quarter on a two-yard run and extra point taking a 15-0 lead.
 Shore fumbled a second time and it was recovered by Holmdel on the Blue Devils 16-yard line. One play later, the Hornets connected on pass play and were now up 22-0 with 4:08 to play in the first quarter, and that is how it ended.
 In the second quarter, Shore had its brightest point in the game. It was a big pass play from junior quarterback Josh Moeller to senior Alex George for 42 yards. The Devils made it to the Hornets six-yard line and were forced to attempt a field goal, which Holmdel blocked.
 A few plays later, with 4:25 to play in the first half, Shore faced a fourth down and two yards at the Holmdel 41-yard line. They went for it, and failed. The Hornets took over and one play later to connect on a 61-yard pass taking a 29-0 lead.
 With just two clicks left on the clock to close out the first half, Holmdel kicked a 39-yard field goal taking a 32-0 lead on Shore Regional. The third quarter was scoreless, and Holmdel added another score in the fourth on a one-yard run.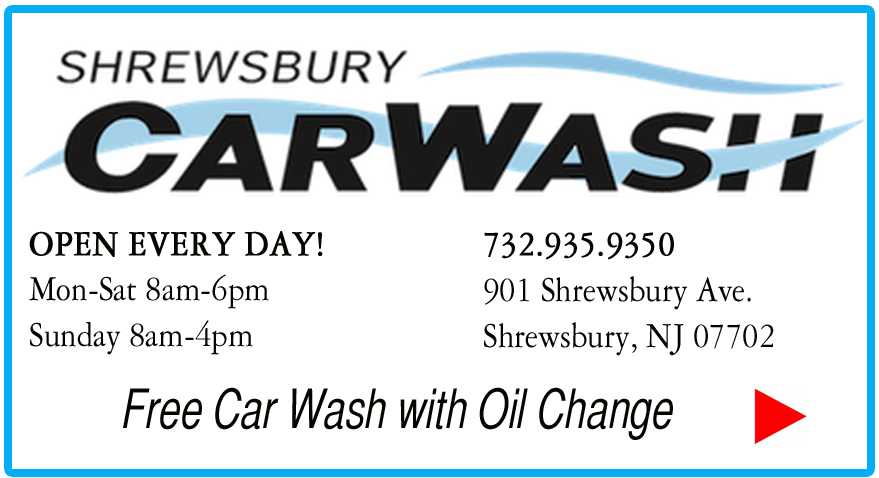 Shore Regional, known as a running powerhouse program, had only 60-rushing yards all game. Leading the Devils was Lucas White with 10 carries for 35 yards. Cole Torres had 13 yards on three runs and Brendan O'Brien had four runs for 11 yards. Moeller completed four of nine passes for 58 yards.
 Holmdel finished with 257 total yards. In the air they had 76 yards and 181 on the ground. With the victim and perfect record, they win the divisional title. Manasquan takes second, St. John Vianney in third with Shore in the fourth spot followed by Ocean Township and Asbury Park.
 Additional photos will be posted as www.Facebook.com/TheLinkSports
It was a wet and cold start to the Friday night football game at Holmdel High School, where the Hornest beat the Blue Devils 39-0. Here Josh Moeller is under center getting ready to take the snap.
Shore Regional freshman punter Cole Torres (25) gets hit by a Holmdel player after he kicked the ball. It was a penalty giving the Blue Devils a first down.