By Walter J. O'Neill, Jr.
Team records indicate how well they did, but it does not necessarily show how good they are. For instance, the 5-4 Green Wave football team of Long Branch high traveled to Brick Memorial High School on Friday night to face the undefeated Mustangs in the NJSIAA Central Jersey, Group 4 semifinals.
Brick Memorial was undefeated at 10-0, but what that record didn't show was the caliber of the level of their 2023 competition. They outscored their opponents by 20-30 points in nearly every single game except on September 1, where they squeaked by Middletown North 21-17. And then two weeks ago on October 20, they just beat crosstown rivals Brick Township 21-17. The Mustangs play in the Independence Division of the Shore Conference where they won the title beating out Freehold Township, Matawan, Brick Township, Freehold Boro, and Barnegat.
Football pundits didn't give much credit to the Green Wave, thinking their 5-4 record was a true reflection of what the team can accomplish. However, the opponents the Green Wave faced this year was a much stronger schedule than the Mustangs faced all season.
Long Branch opened the tournament at Jackson Memorial, who were 7-1 entering the game. Green Wave dominated that game upsetting and holding the Jaguars scoreless for the first time this season, winning 13-0.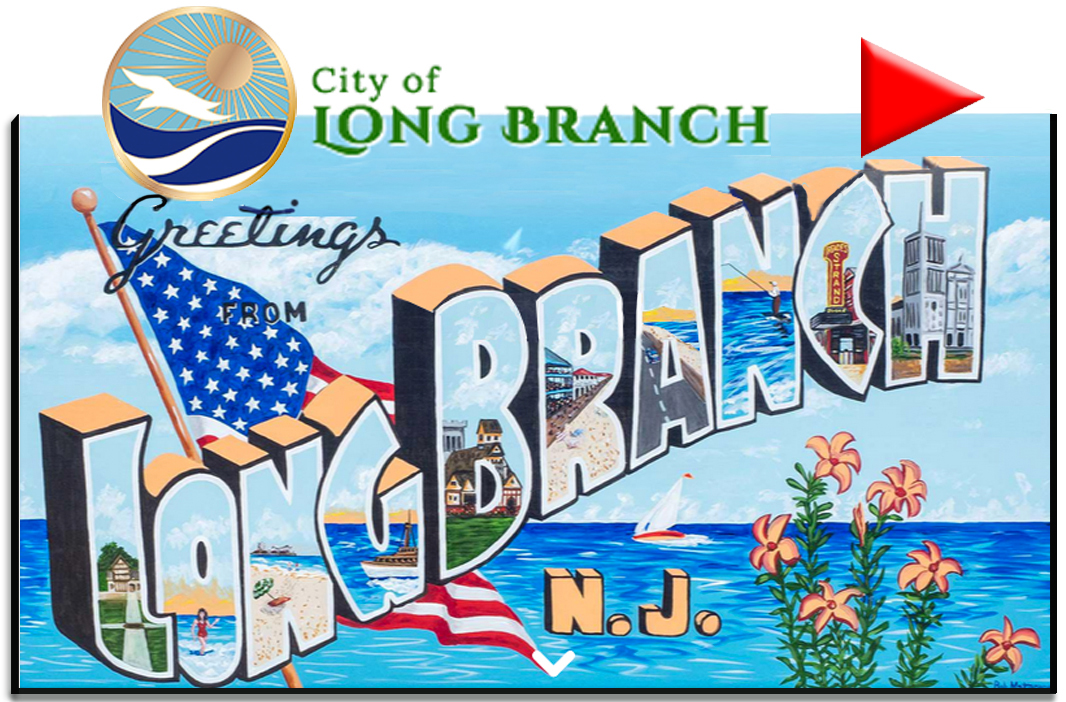 That set-up the semifinal match-up with Brick Memorial on November 3. Mustangs started the game on offense and were running all over the Green Wave defense on the first drive of the game. They made it all the way to the Green Wave five-yard line, but fumbled the ball which was recovered by Havier Gonzalez.
Long Branch, which has had a long reputation of being very athletic with speedy and aggressive players, had senior Earnest Reevey leading the offense as quarterback. Between him, Devon Craft, and Zaheem Brown, they were able to use that quickness and strength and struck first on a three-yard touchdown run by Reevey.
Brick Memorial came right back at the Green Wave just before the first half ended, and were helped out with a few penalties against Long Branch. With seconds left to play in the first half, Brick Memorial attempted a 27-yard field goal. It was blocked by Joseph Corley, junior linebacker at Long Branch. He recovered the kick and the half ended with the Wave up 7-0.
Long Branch started the second half red hot. Reevey threw a bullet to Brown who a 55-yard gain. On the Mustangs two-yard line, Reevey handed the ball to Craft who barreled in giving the Green Wave a 14-0 lead.
Brick Memorial didn't give up. They went 69 yards in nine plays. The last eight yards was a touchdown run. With 4:47 to play in the third quarter, the Mustangs pulled within seven of Long Branch.
Long Branch was now in the zone offensively, as they were clicking in every aspect of the game. The guys up front were controlling the line and the running backs were exploding through the holes. The Green Wave answered going 85 yards in six plays. It was capped off with a Reevey 20-yard pass to Miguel Maldonado. Wesley Garcia was good for the third time in the game on the extra point kick, and Long Branch was up 21-7.
Brick Memorial again was not quitting, as they drove hard and made it to the Long Branch five-yard line facing a fourth and goal. Green Wave defense held strong and stopped the Mustangs, giving Long Branch the ball.
Reevey passed for 133 yards for Long Branch in the victory. Craft ran for 112 yards for the Green Wave and Brown had 78 yards in receiving yards.
A high note for Brick Memorial on their last football game of the year, was their senior quarterback Connor Dietz. He had 131 rushing yards in the loss, but it gave him just over 5,000 for his four years as a Mustang. He is only the sixth player in the Shore Conference history to achieve the 5,000 plus yards.
Long Branch will now travel to Winslow High School on November 10, to face the Eagles in the NJSIAA Central Jersey, Group 4 Sectional Title game. Eagles suffered two losses this season, opening
2023 with a 22-19 loss to Cherokee and October 6, lost 27-25 to Washington Township. So far this season Winslow has scored 378 points in 11 games, averaging 34 points. The Eagles defense has given up 136 points, or 12 per-game.
So far this season, Long Branch has scored 194 points in 10 games, averaging 19 points per-game. Green Wave defense has allowed 233 points. They had a 41-13 loss to Donovan Catholic, 33-6 to Manalapan, 42-14 to Point Boro, and 57-20 to Colts Neck.
Visit www.Facebook.com/TheLinkSports for additional photos of this game and many other Shore Conference and NJSIAA action.