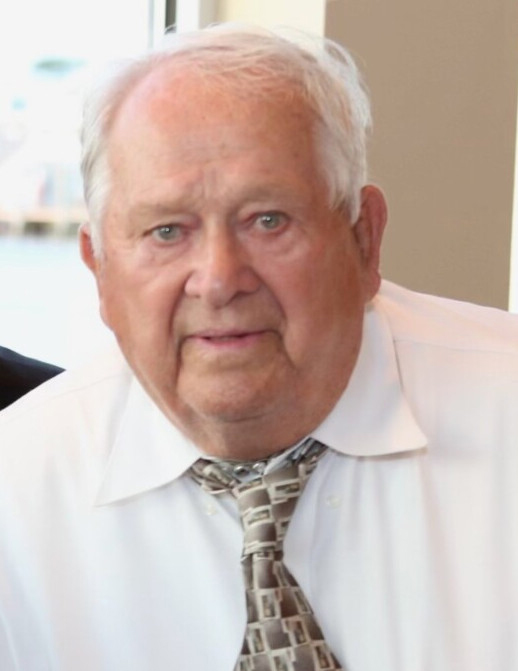 Howard James Marsh, 91, of Lake Waccamaw, NC, passed away on the early morning of June 29, 2023.
Born on May 20, 1932 at his home in Monmouth Beach, he was resident of Monmouth Beach and West Long Branch before retiring and building a home in Lake Waccamaw, NC.  He had recently relocated to "Williams Island", Bert's farm in Butler, TN. In addition to being a loving husband, father, grandfather and great-grandfather, Howard was a member of the Lake Waccamaw Methodist Church.  He was a 73 year member of the Monmouth Beach Fire Department and Chief in 1964.  At his passing, he was the Senior Member and Sr. Ex Chief.  He also was a volunteer for the West Long Branch Fire Co #2 and the Lake Waccamaw Fire Department.  Howard was a member of Local 400, IBEW for 39 ½ years.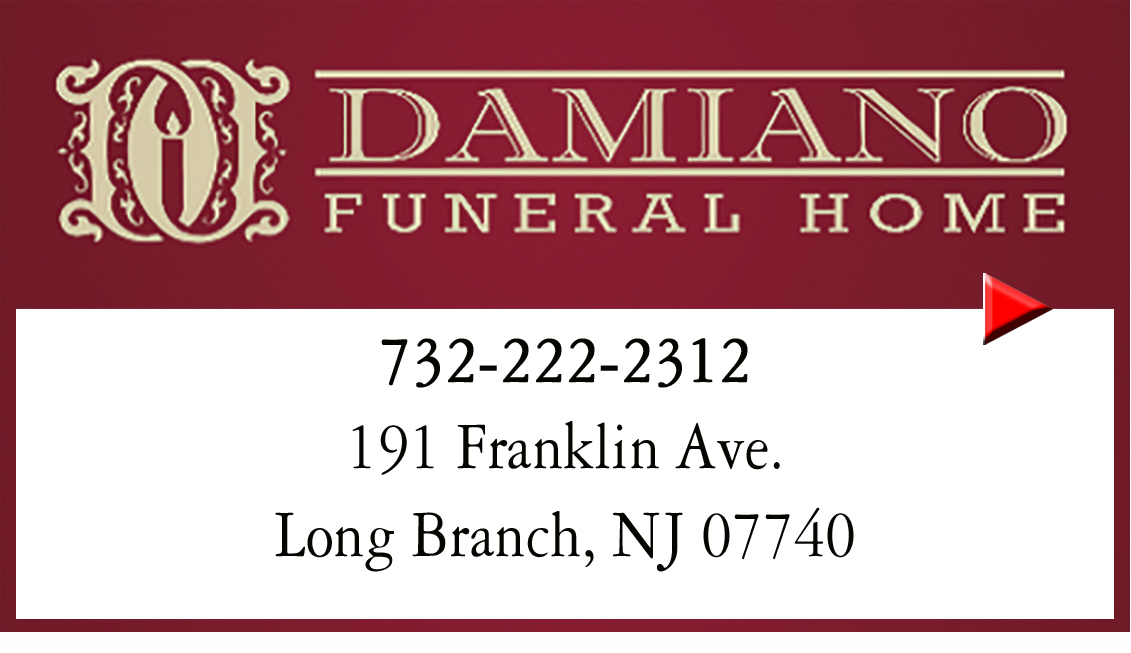 Howard enjoyed activities in his lifetime such as fireman's softball, bowling, gardening, fishing roller skating and ice boating.  He and his brother Bill enjoyed sailing the "snow flake" ice boat. Howard was known for his quick wit and funny sense of humor. He had a kind and accepting nature, always ready to lend a helping hand to those in need. Though a man of few words, when Howard spoke, his words carried weight, whether they were good or bad. He took great pride in his family and cherished the time spent with them.
Howard was predeceased by his wife Veronica on January 1, 2023, his brother William, his grandson Christopher and a niece Karen. Surviving are his sons, Edward and Diane, Oceanport, Richard and Suellen, Bricktown, William (Bert), Butler TN, and Christopher and Jeanne, West Belmar, his sister Elizabeth Bohnert, 10 grandchildren, Lauren & Kenny Phillips, Erica & Adam Guttenplan, Joshua Marsh, Courtney & Jared England, Edward & Katie Marsh, Hayley Marsh & Matt Britton, Ryan Marsh, Megan & Anthony Valenti, Hillary & John Morgridge,  Matthew Marsh and 8 great grandchildren, Samantha and Leah Guttenplan, Wyatt England, Edward Marsh, Maximus Britton, Sophie Morgridge and Isabella and Natalina Valenti.
Memorial gathering will be held on Thursday, July 27, 2023 at the Damiano Funeral Home from 10 until the time of firemen's services at 11:30 am. In lieu of flowers, memorial donations may be made to the Monmouth Beach Fire Department Building Fund, 24 Beach Road, Monmouth Beach, NJ  07750. The family invites you to leave a letter of condolence through the Tribute/Guestbook link above.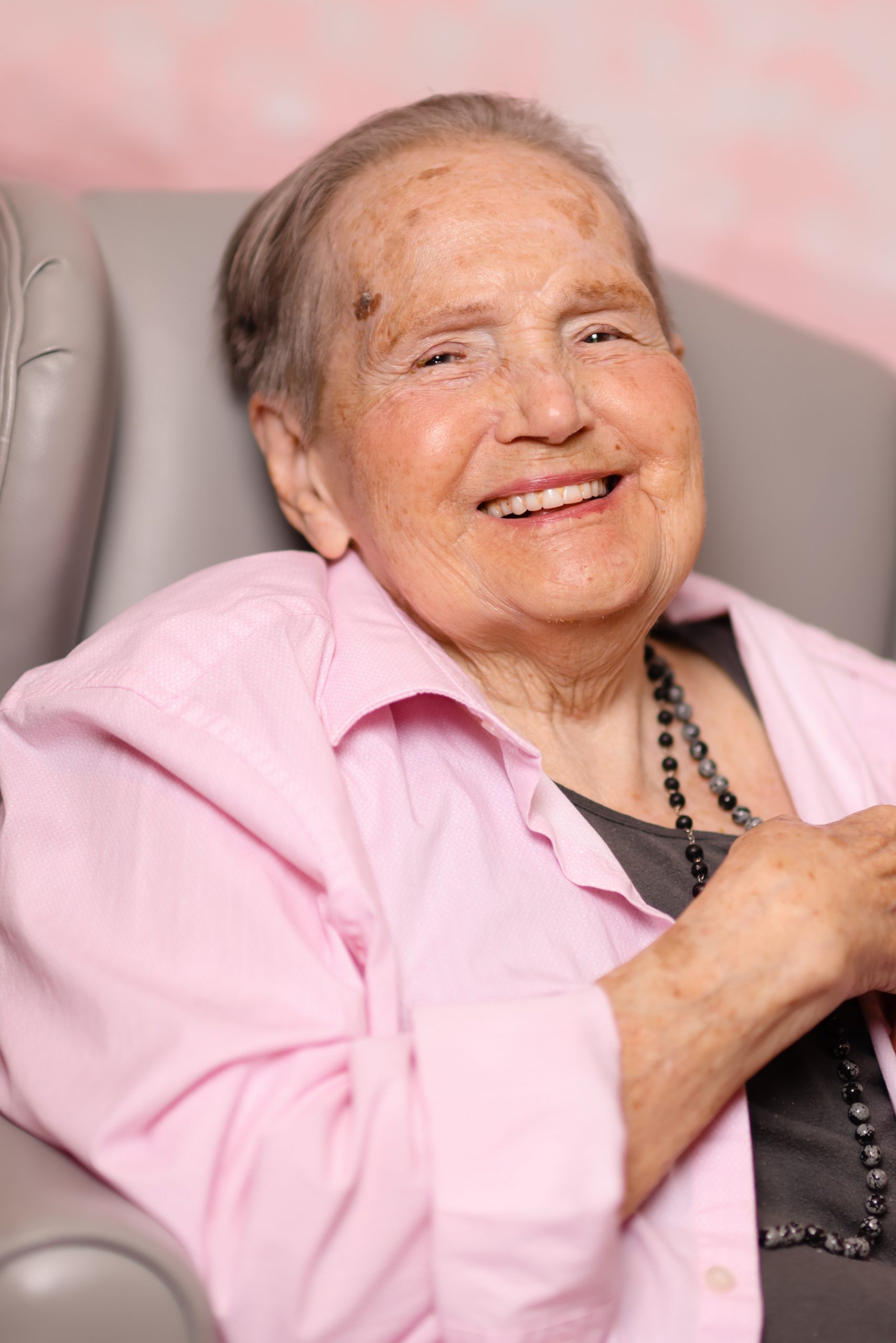 Frances (Jessie Lee) Sharpe Gittell came into this world in Beaumont Texas on December 7, 1923, surrounded by loving parents and many older siblings.  She left us very peacefully on July 4, 2023 surrounded by her daughter, her son and his wife.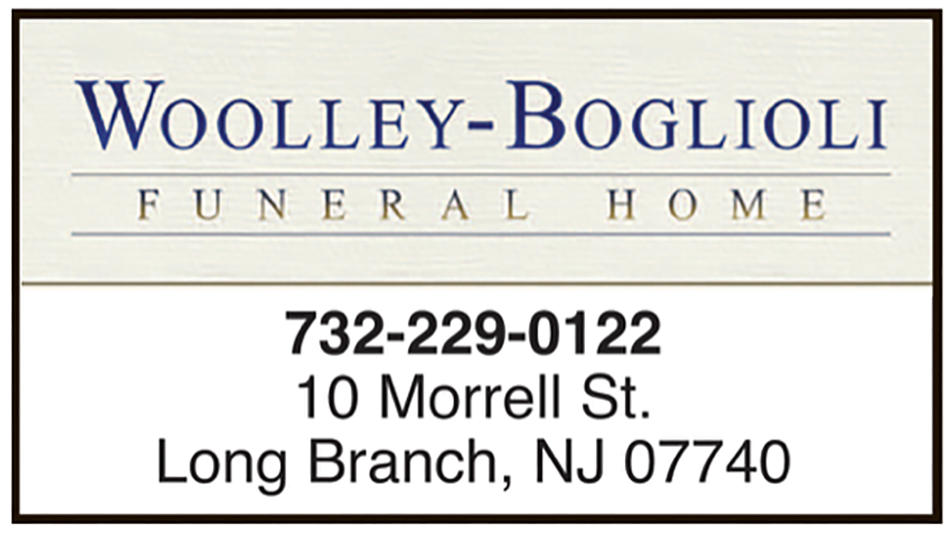 Frances has been graciously cared for at the Chelsea at Brick for years and most recently cared for and comforted by the wonderful staff at Grace Hospice.  And to all, we will be eternally grateful.
She will be missed by all who have known her for her unfailing kindness, her warmth, her sense of humor and fashion, her artistic talents and her quick wit.
She is predeceased by her husband, Howard Gittell, her parents and siblings.  Frances is survived by her children, Ken & Stephanie Gittell, and Kim Mannozzi  as well as  her loving grandchildren Lisa Berck-Barger, Kim Cimmino, Brendan Gittell, Vanessa Grennan and Joseph Mannozzi, their respective spouses and a very large, warm, wonderful contingent of 9 great-grandchildren and 10, great-great grandchildren.
The family will be having a private celebration of life.
In lieu of traditional remembrances, the Gittell family asks with gratitude that donations be made to "World Central Kitchen<https://wck.org/>" in her namesake.
"It's a lovely life, a lovely, lovely life" Frances Gittell 2023
To send flowers to the family or plant a tree in memory of Howard James Marsh, please visit Damiano's floral store.
Travis Krug, 39, of West Long Branch, NJ, passed away on July 7, 2023. He was born on April 25, 1984, in Red Bank, NJ. Travis was a proud dad and cherished his role as a father to his children, Jenna Gail and Tyler John. He is survived by his loving wife, Candice, and he also leaves behind aunts, uncles, cousins, and a host of friends who will miss him dearly. Travis was preceded in death by his mother, Gail Farley Krug, his father, Robert Krug, his sister, Whitney, and his grandparents, Lawrence and Mary Farley and Robert E. & Audrey Krug.
Travis was a charismatic individual who brought joy and laughter to everyone around him. He had a great sense of humor and was known for his quick wit and sarcastic remarks. He had a fun-loving spirit and infectious laughter that will forever be remembered.
Travis grew up in Wall Township where he attended Wall Township High School and later pursued higher education at Loyola University. He eventually moved to Asbury Park where he met his future wife, Candice. They made many memories here as they started out their life together.
Travis had a successful career in sales, working in both insurance and solar sales. He was dedicated to his work and always strived for excellence. Travis' hard work and determination were truly admirable.
In his free time, Travis enjoyed following sports, particularly the New York Yankees and the New York Jets. He also had a passion for horse racing and spent many enjoyable days at Monmouth Racetrack. Travis was a member of the Jersey Shore Fantasy Football League where he had lifelong bonds with his cousins and friends. He had countless great times through his love of traveling, spending time at the beach and by the pool, and following the latest Barstool Sports pizza recommendations.
He will be laid to rest at Mount Olivet Cemetery. Kindly omit flowers, if you wish to make a donation please make check payable to The Krug Family at PO Box 567, Long Branch NJ 07740.
Travis will be deeply missed by his family, friends, and all who had the pleasure of knowing him. Please join us in honoring and celebrating the life of Travis Krug. May his memory live on forever, and his soul rest in eternal peace.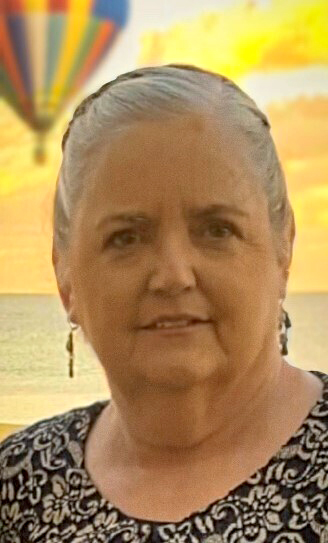 Robin A. Horner, 64, of Oakhurst, Ocean Township, passed away on Saturday, July 8, 2023. She was born in Irvington and lived in Oakhurst most of her life. She worked at Staples Office Supply in Shrewsbury. She loved crafts shows and her yearly trips to Readington attending the annual Hot Air Balloons Show.
She was predeceased by her parents, William and Rita Gross and her 3 brothers, John, Robert and William Gross.
Surviving is her husband, Bert; sisters, Pam MacCary (Robert), Patricia Stengel and Barbara Gross; her brother, Scott Gross and many loving nieces and nephews and great-nieces and great-nephews and her dog, Lucy.
Relatives and friends are invited to visit from 10 until her funeral service at 11 am Monday, July 17, 2023 at the Fiore Funeral Home, 236 Monmouth Road, Oakhurst, Ocean Township. Entombment will follow at Woodbine Cemetery in Oceanport. In lieu of flowers, donations in her name may be made to the American Foundation for the Blind, 1101 Wilson Blvd., 6th Floor, Arlington, VA 22209. For condolences, please visit www.fiorefuneralhomes.com.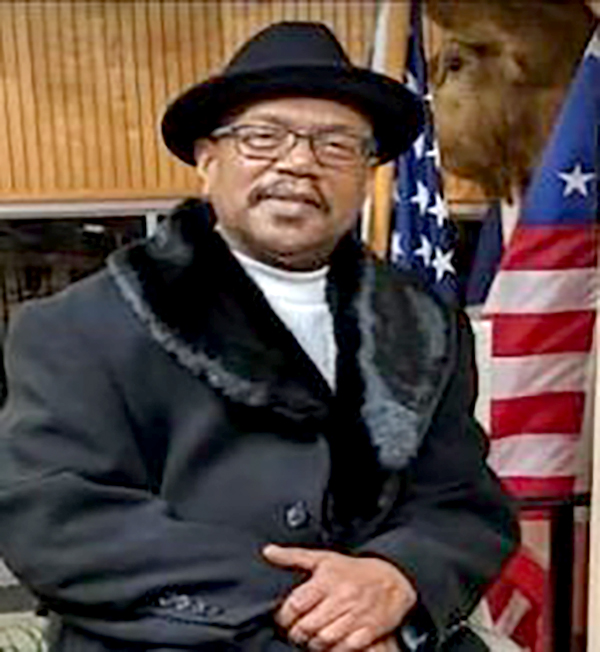 Manuel McCaskill, Jr. age 70 was born on September 24, 1952. He passed away on June 30, 2023 and is now in eternal peace with his Lord and Savior Jesus Christ. He was in divine fellowship with his family and friends at his bedside.
Manuel, which means "God with Us" the third child of Manuel, Sr. and Georgia Newman McCaskill of Long Branch, NJ. where "Boopie", as he was affectionately known by family and friends was born and raised. An adventurous and funny spirit, Boopie enjoyed his life growing up on Lippincott Avenue where he ran sprint races in the summers, played baseball, flag football, made go-carts, and fixed our bicycles' flat tires in the yard with his friends and siblings.
In Elementary School he learned to play the trumpet and developed a love for music. Once in High School, he was a member of the Long Branch track and field team. He graduated from Long Branch Senior High School class of 1970. After graduating Manuel was employed at the Asbury Park Press for several years.
Boopie was an avid lover of Blues and Jazz, and over the years acquired an extensive collection of albums and compact discs and would even be the DJ for family and community gatherings.
Manuel retired from his position as Housekeeping Manager at the Summit Hotel in 2019. He was a valued employee and recognized as employee of the month during his tenure in the position. Still not quite ready to retire, he embarked on a new career as a part-time Crossing Guard for Millburn Public Schools.
He loved, nurtured, and supported his children, grandchildren, parents and siblings.
He was predeceased by his parents Georgia Newman McCaskill, and Manuel McCaskill, Sr. both originally from Angelus, South Carolina.
He leaves behind his children Shaneal Jones of Asbury Park, and Kalie Jones of Brooklyn, NY; three grandchildren Quincy, Qua'Zhaun and Un'Nahti of Asbury Park; siblings James N. McCaskill (Jan) of Eatontown, Barbara J. Wall (Charles) of South River, Robin Martin of Delran and Eric McCaskill, Sr. (Ivette) of Ocean Township; his longtime partner, and caregiver Brenda Hartman of Union, NJ; as well as a host of loving nieces, nephews, great nieces and nephews, cousins, in-laws, Aunt Etta Newman of Georgia and a host of caring friends and co-workers.
Service is 11:00 AM at Lawson Funeral Home in Long Branch
**In lieu of flowers please make a donation in the name of Manuel McCaskill, Jr., to the American Cancer Society.
Roy William Bampton, 84, passed away on Friday, July 7, 2023, in Morristown, NJ. Roy was born and raised in Southampton, England.  He was a British Merchant Mariner who traveled the world working for the Union-Castle, Furness Withy, and Cunard passenger ship lines. He met his future wife while she was cruising on the Queen of Bermuda and soon after relocated to Red Bank, NJ, where they married and raised their daughter Debra. Roy retired from J.F. Kiley Construction Company as a foreman in 1986.  He was a dedicated and long-standing member of the Red Bank Fire Department, Union Hose Company No. 1, and the Red Bank First Aid and Rescue Squad, having served as Captain of both organizations. He was also the founding member and former Captain of the Red Bank Fire Department Scuba Team.
Roy was an avid tropical fish and koi hobbyist who kept discus and angel fish and built several koi ponds in his backyard. He enjoyed relaxing on his deck with his wife and watching his fish. He was a member of the Mid-Atlantic Koi Club. After his wife passed away, Roy moved to Morristown to be close to his daughter and her family. Roy exuded warmth and kindness and was always willing to lend a helping hand. He was a devoted husband, father, and grandfather who will be missed by many.
Roy is predeceased by his parents, Joseph William Bampton and Sheila Corbidge Bampton, his stepmother Edith Holly Bampton, and his beloved wife of 51 years, Theresa Borelli-Benenati Bampton, who he affectionally called Terry.  Surviving is his daughter Debra Bampton and her husband Steven Bosacki of Morristown, his granddaughter Emma Bosacki, and his sister Sandra Lowe.
A visitation will be held at the John E. Day Funeral Home, 85 Riverside Avenue, Red Bank, NJ, on Thursday, July 13, 2023, from 4 to 7 PM. A Mass of Christian Burial will be celebrated at Saint Anthony's of Padua Roman Catholic Church, 121 Bridge Avenue, Red Bank, NJ 07701, on Friday, July 14, 2023, at 11 AM.  The interment will remain private.  In lieu of flowers, the family requests donations be made to the Adler Aphasia Center, 300 Pleasant Valley Way, West Orange, NJ 07052.
"Notable Genetic Researcher, Red Bank Alumnus"
Dr. Janice A. Egeland, of Hershey, PA and Lakeland, FL passed away in Jackson, NJ on July 4th, 2023. She recently celebrated her 89th birthday. Born June 16th, 1934, she was the second daughter of Peter A. and Nina L. Egeland of Colts Neck, NJ, (both deceased.) Janice is survived by her sister, Nina E. Walzer, one niece, N. Diane Benner and her spouse, Frank of Perkasie, PA; four nephews: John (David) Walzer and his spouse, Karen of Freehold, NJ, Paul G. Walzer and his spouse, Lynn of Howell, NJ, Thomas M. Walzer and his spouse Kathryn of Edmonds, WA, Peter M. Walzer and his spouse, Jean of Jackson, NJ. Janice also enjoyed contact and visits with numerous great-nephews, colleagues, and many beloved friends.
Janice was a 1952 salutatorian graduate of Red Bank H.S. She graduated with Phi Beta Kappa honors from the U. of Penn in 1956 with a B.S. in microbiology and achieved her Master's degree in sociology in 1959. She taught sociology at the College of Liberal Arts and the Wharton School of the U. of Penn from '57 to '58, and general and rural sociology at Franklin and Marshall College. As a Fellow in Medical Genetics affiliated with Johns Hopkins School of Medicine, she cooperated with the Moore Clinic in a series of culture and genetic studies of Amish communities becoming immersed in the Amish community. Upon finding that the book of Amish and Mennonite pioneer family lineages was in need of updating, she undertook the project with the cooperation of the Amish. The Moore Clinic published the updated volume, "Descendants of Christian Fisher and Other Amish-Mennonite Pioneer Families," Jan. 1st, 1972.
In 1967, Janice received her Doctorate in Medical Sociology at Yale University. Her dissertation was based on a five-year ethnographic study of the patterns of healthcare and health behavior among Old Order Amish, laying the groundwork for her future NIH-affiliated Amish Studies, I & II. These were ground-breaking in terms of her team's discovery of the genetics of mental illness. Studying family lineages and occurrences of mental illness in a "protected" community like the Amish, with far fewer "outside" influences, coupled with blood studies of individuals, enabled predictions for future mental illness that could be diagnosed, monitored and treated in a timely manner.
June 15, 1967, Janice was appointed Assistant Professor of Behavioral Science, Penn State U., College of Medicine at the Milton S. Hershey Medical Center, Hershey, PA, making her the first and only woman on the original staff of founding doctors at the newly opened medical center.
Dr. Egeland was published in top Medical journals, authored and collaborated in 55 publications. She was affiliated with Yale U., the U. of Miami and the Miami Miller School of Medicine, Columbia U., U. of Massachusetts Medical School, Harvard U., the U. of Louisville, and Eli Lilly. Her awards for her research are numerous. In 1987 she was the first woman to receive Europe's "top prize" in Psychiatry from the Anna-Monika Foundation. Also in 1987 she received the Abraham Lincoln Award by the National Depressive and Manic Depressive Association, in 1988 the Rema Lapouse Mental Health Epidemiology Award of the American Public Health Association, and also the Victor M. Cannon Award for Research on Manic Depressive Illness presented by the American Mental Health Fund. In 1990 she was awarded the Schoenfeld and the Albert Einstein Awards for recognition in the field of psychiatric research.
She was a member of the Pennsylvania German Society, Lancaster Community Historians, American Anthropological Assoc., Society for Applied Anthropology, American Anthropology, American Sociological Assoc., and Eastern Sociological Society.
Besides her intensely involved career, she maintained memberships related to her many outside interests. She was a member of the National Audubon Society and traveled to many birding locations, compiling a robust "lifer list." She was an avid flyfisher and member of the Delaware Valley Women's Fly Fishing Association. While living in Florida, she enjoyed collecting seashells, including specimens of rare tree snails. More recently she published a book of her own poetry.
Her family-time was most enjoyed in the company of family and friends at her mother's dining room table overlooking the reservoir in Colts Neck, catching up with family, and entertaining guests at her condo in Lakeland FL. where she enjoyed a rainbow every day in the pond fountain by her porch.
Janice considered herself greatly blessed by many friends and colleagues through her career. Her family takes comfort knowing how fervently and successfully she lived to serve others, expanding knowledge in the fields of Psychiatry and Genetics. Despite the family's concern, she continued working until her health declined. She was indeed, a force to be reckoned with… However, with God's coaxing, she is finally retired.
There will be a visitation on Wednesday, July 12, 2023 from 10 AM to 1 PM with a prayer service at 1 PM at the John E. Day Funeral Home 85 Riverside Ave. Red Bank, N.J. Interment to immediately follow at the Fair View Cemetery in Middletown, N.J.
Please visit Janice's memorial website at www.johnedayfuneralhome.com
In lieu of flowers, please donate in her name to to https://give.michaeljfox.org or https://www.parkinson.org/