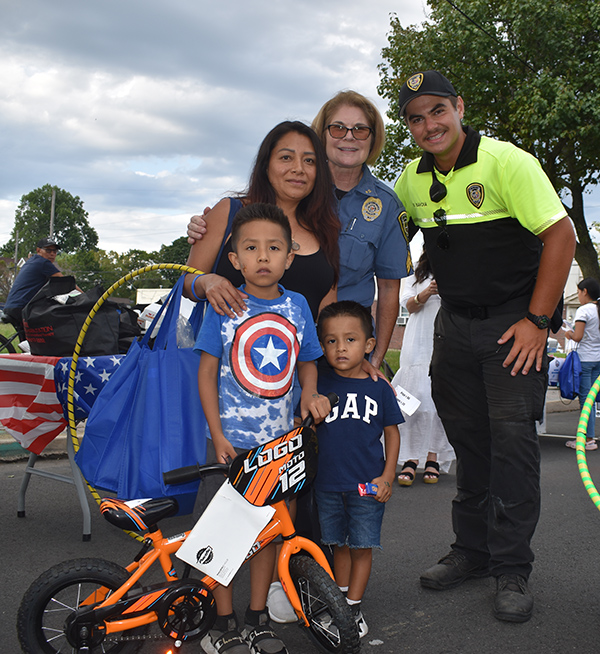 On Tuesday, communities around the country, including Long Branch, took part in the National Night Out Against Crime. What began as a plea from one person 39 years ago for people to leave their porch lights on to deter crime, turned into a gathering celebrated annually by communities around the United States.
The Long Branch Police Department and the city, featured fun times and a chance for residents to get to know those who serve the community in a friendly environment with games, food, chances to win prizes, a wonderful DJ, set in Slocum Park next to the Long Branch Library. All
free!
The chili competition  between police and firemen was won this year by the Union Ave firemen.
Police interacted with children and adults in many other ways. There was a long line where kids waited to spin a wheel staffed by officers and win prizes. Other officers walked around and spoke with families, schmoozing and offering safety tips. More prizes than ever were awarded to lucky winners, many little kids walking away with new bicycles.
In addition to the police participations and demonstrations, there were many other groups. Lining Broadway were civic and religious organizations with tables explaining what they offered the community.
In addition, the Long Branch Library was giving out books, the Public Works Department had brought several vehicles for young children to explore in the Touch A Truck program.